Get to know Costa Rica's remarkable world of animals
Wouldn't it be great to have a reference in your pocket giving you deeper insights on what you have seen in Costa Rica's nature or what you plan to explore?
Well – here is the solution!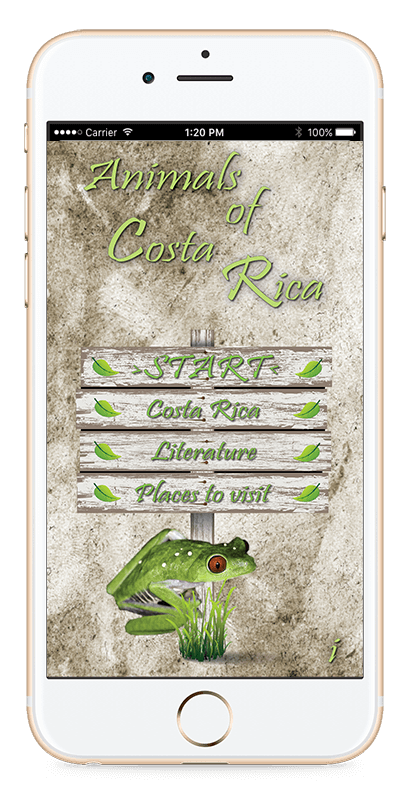 Amazing Features & Content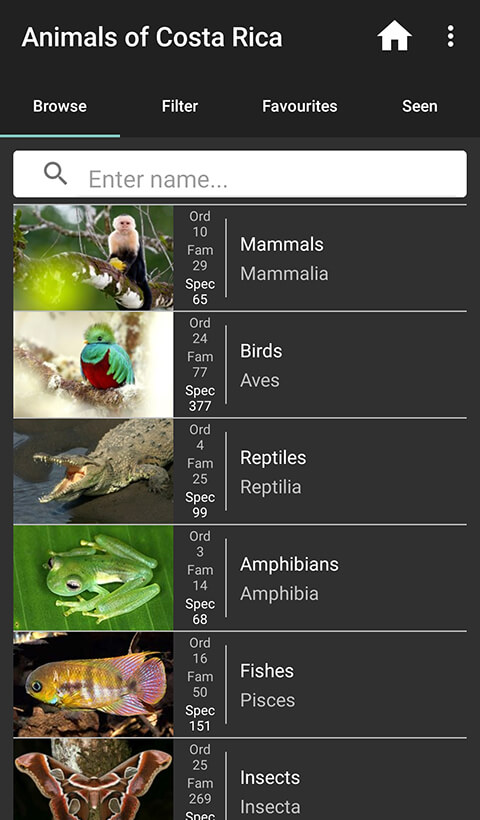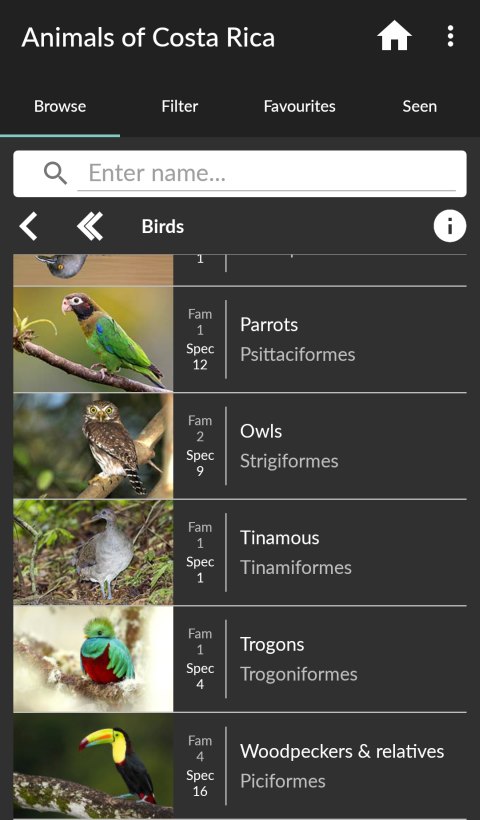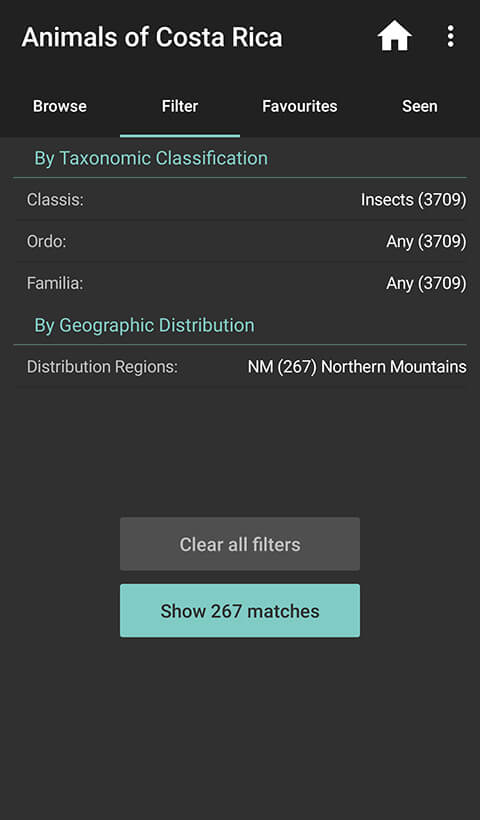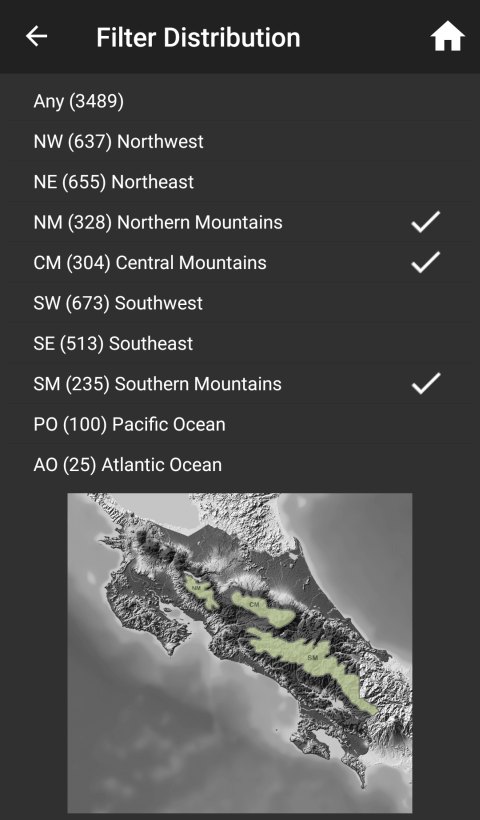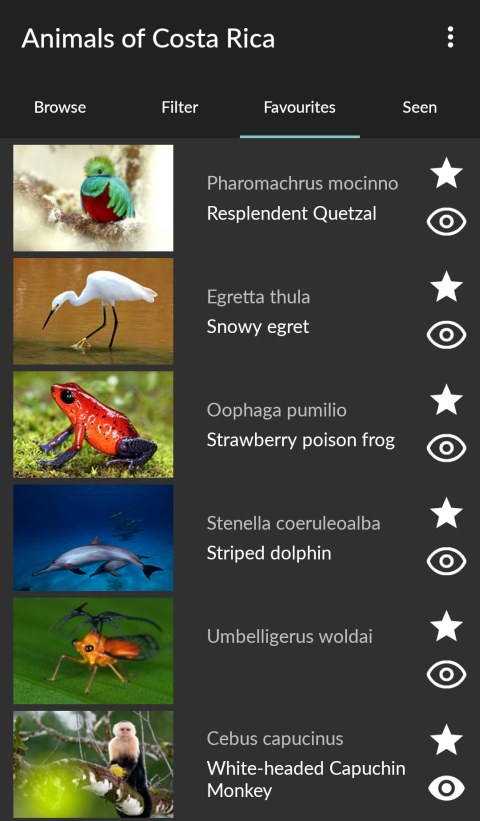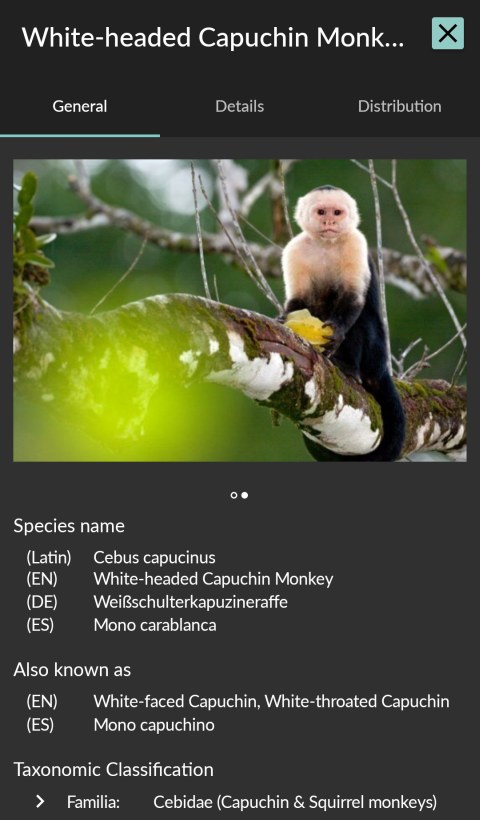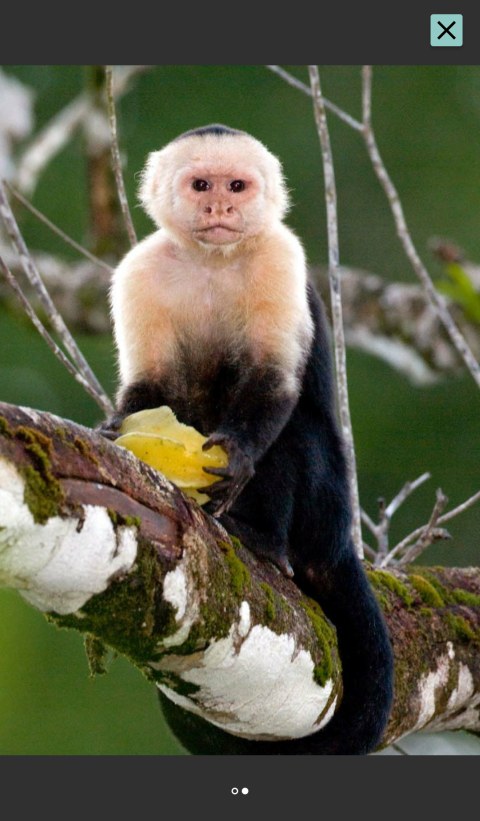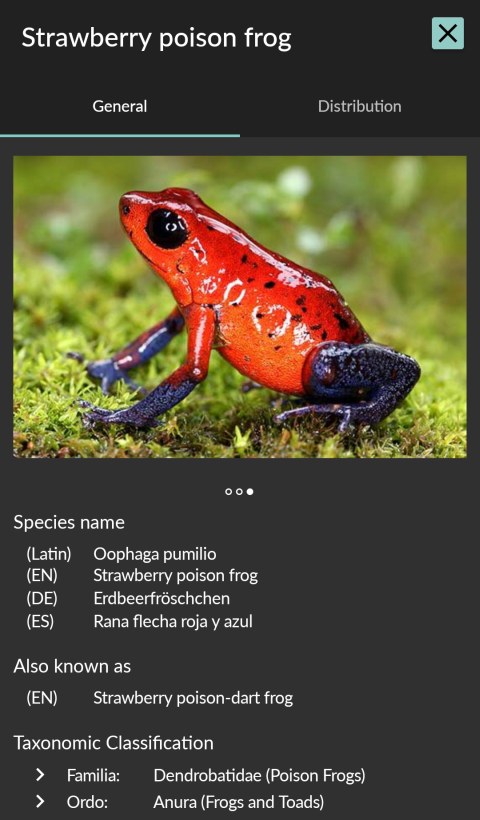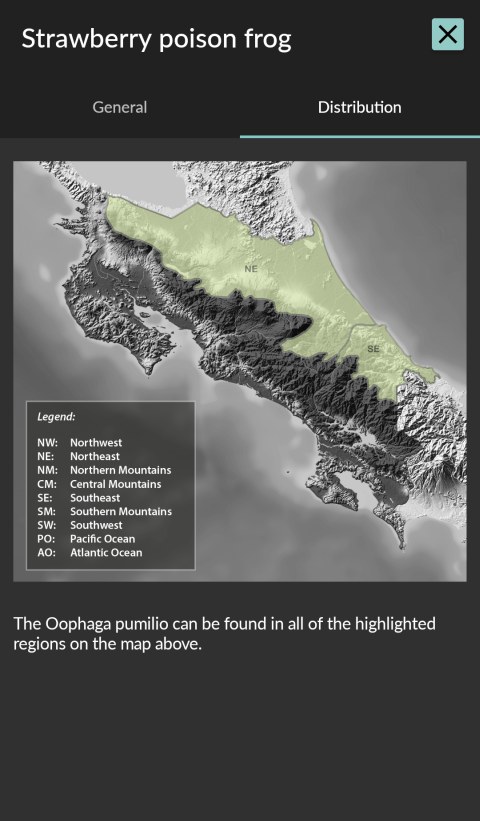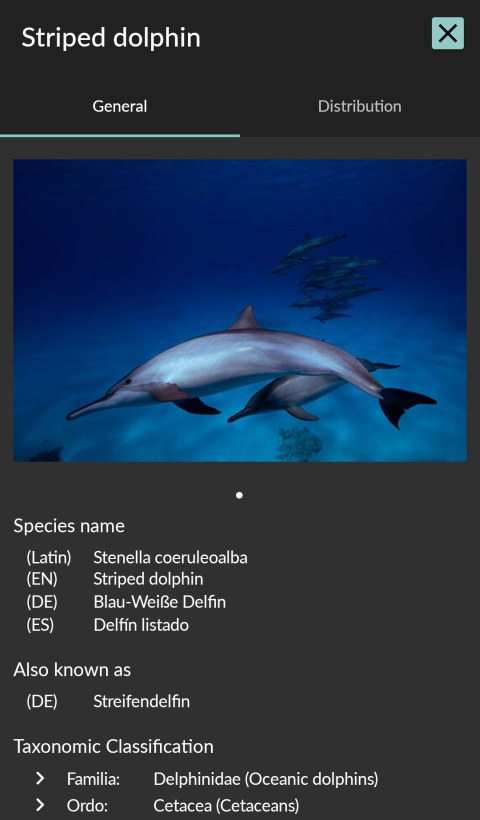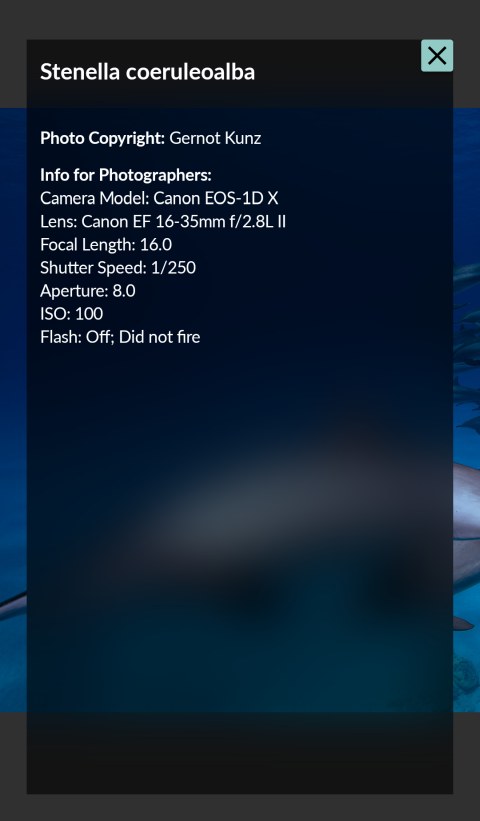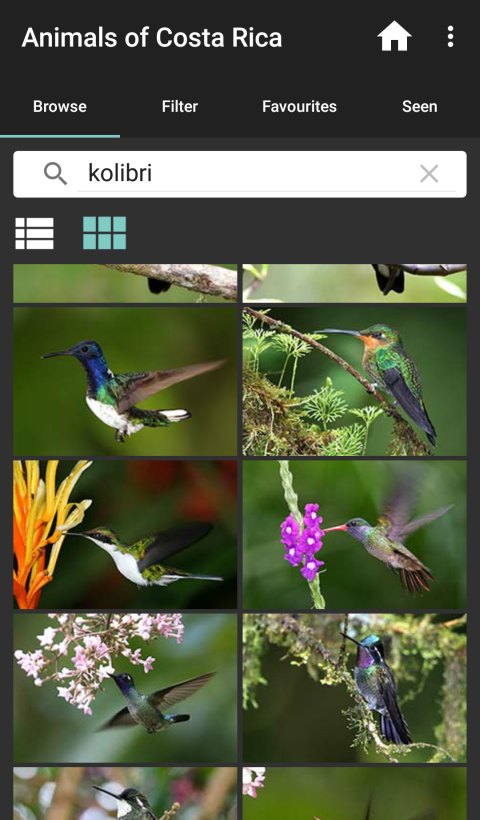 I spent a lot of money on a three week trip to Costa Rica, but the €20 I spent on this app is the best. Worth every cent. It was really a joy to look up everything we saw in this app. Almost always found it, and marked it as 'seen'.

By far, this is the best app on Costa Rican wildlife. It's a dream come true. With the complete package you will have nearly 7,000 photos of more than 4,700 species at your fingertips. As a wildlife guide in Costa Rica, I give this app my highest recommendation.

Me encanta el hecho que estén incluidos insectos. Me ha servido mucho para trabajo de identificación o al menos darme una idea de que puede ser. Excelente esfuerzo con esta app.
The app can be downloaded free of charge from Google and Apple Stores and allows you to evaluate the available functionality. The restriction is that there is only a limited set of animal species available in that version. Further animal species can then be unlocked through In-App-Purchasing directly in the app.
Note: The shown prices do not include taxes and might differ from the actual prices when purchased through the app store since they depend on several factors, especially the type of store (Apple, Google), applicable local taxes, the currency type and the region where they are being purchased.
Note: When purchasing/downloading a package please consider that the download takes a significant amount of time and requires a good WIFI connection. Please check the space requirements in the tables below before purchasing.